Am / On: 07. June 2019,  19–22 Uhr / 7–10 p.m.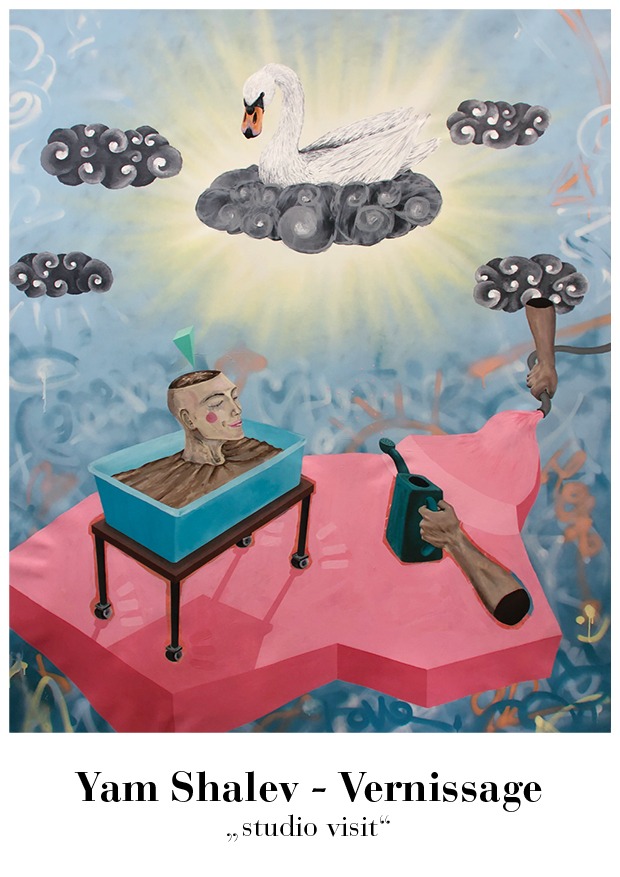 On June 7, 2019, Yam Shalev will open the doors of his studio to the public and present a series of paintings he painted for about three months as part of the IGB project, where Yam joined the studio of Amy and Frederic and focused on creating his first solo exhibition in Berlin as part of the move to the city as a young independent artist.
Yam moved from Israel to Berlin in early 2019, to go to Europe and promote his art career on European and German stage in particular.
He was invited to present a work during the Berlin Art Week in the urban space and since then he fell in love with the city and decided to stay focused on promoting his own solo exhibition and moving to the city in particular.
As a young artist, at the age of 23, Yam was able to present his first solo exhibition in Tel Aviv in the "Art Space" gallery and participate in several group exhibitions, including a group exhibition in the Israeli government building for the first official epilepsy day in Israel.

**** ****
Herzliche Grüße / Kindly

Yam Shalev / Frédéric Krauke / Amy J. Klement
IGB