by
TITS The Artist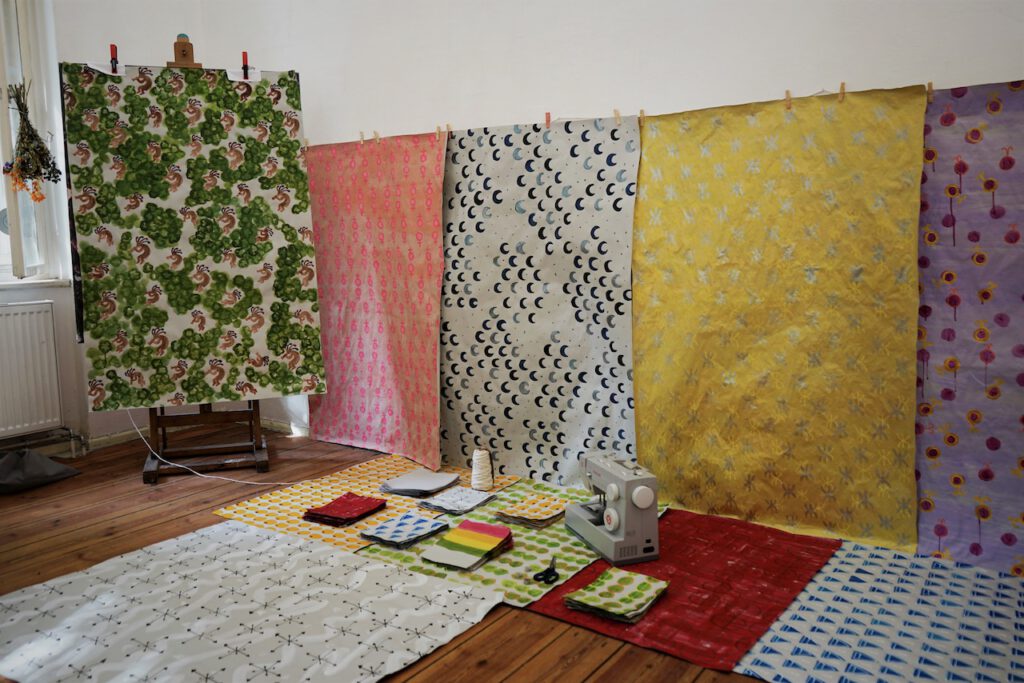 ** The artist will be present to speak about her work everyday during the opening hours **
Donnerstag 26.05. 19 – 22 Uhr / Thursday 7 – 10 p.m.
Freitag 27.05. 18 – 21 Uhr / Friday 6 – 9 p.m.
Samstag 28.05. 18 – 21 Uhr / Saturday 6 – 9 p.m.
Sonntag 29.05. 16 – 19 Uhr / Sunday 4 – 7 p.m.
Her exhibition, "Women's Work —Unfinished Business," uses symbols to communicate issues that women are still facing today. She aims to make a large patchwork that combines the mediums of painting and sewing and to cover the entire gallery space with it. The work-in-progress element of this exhibition portrays the challenges that women continue to experience in their efforts to address and resolve persisting issues, whilst patchwork is deliberately chosen as a typography/stereotype that is associated with women's activity.
The "Women's Work" project is inspired by the artist's grandmother's life, and is a loving tribute to her struggles as an individual who survived war, an abusive marriage, an inability to access contraception, poverty, and gender inequality, among others.
T.I.T.S. is a visual artist based in Berlin who works in performance art, installation, photography, painting, and research. Her journey of becoming an artist began in mid-2013 when she quit her career in finance, which included working for Australia's largest banks. In 2015, she bought a one-way flight ticket from Sydney to Berlin on a leap of faith that paid off, since Berlin turned out to be the fertile ground for her chrysalis transformation.