"Women's Work" – residency 2021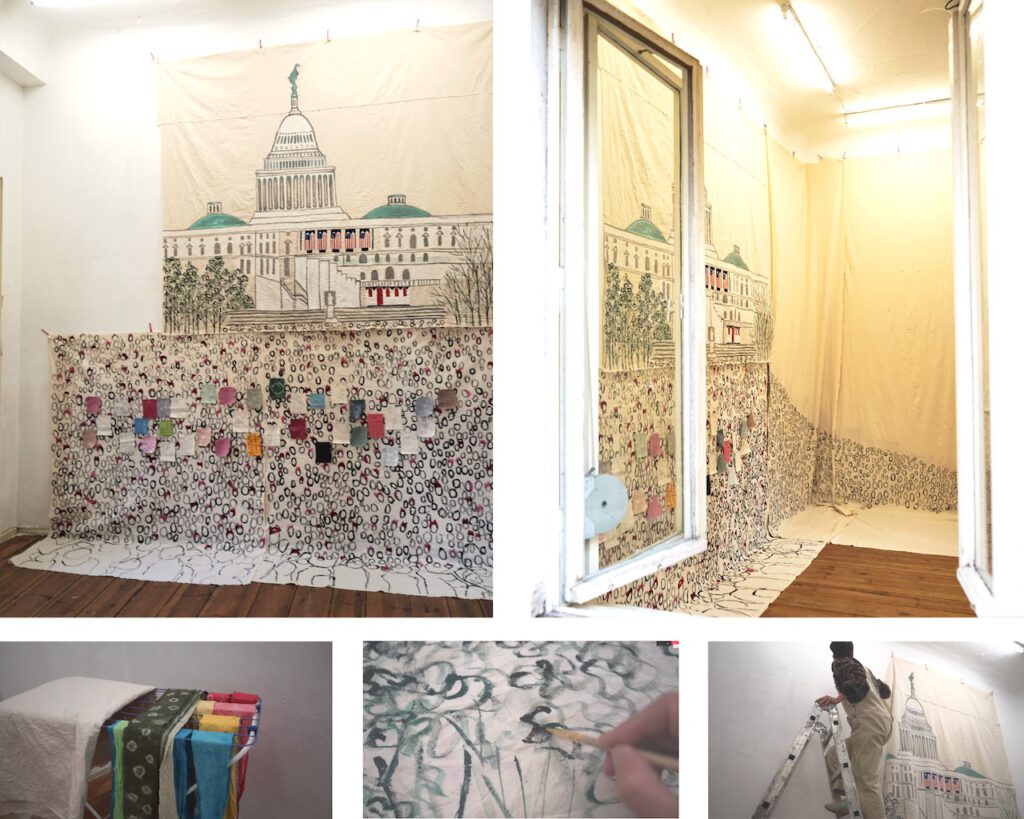 "Women's Work": Shifting the Old Stereotype associated with Patchwork to Contemporary Context of Women's Work" is an installation study which was carried out in the month of Oct and Nov 2021 at Im Grünen Bereich Art Space in Berlin-Neukölln. The project idea came from my desire to pay tribute to the past/present works of women, especially the works that are not officially recognised. It was inspired by my grandmother's life and hand-made quilts. She is one of my role models and a woman who survived the odds of life; the war, abusive marriage and non-accessibility to contraception among other things.
During the residency, my goal was to listen to the process and not making any final work, which earned me the insight that I could shift the old stereotype associated with patchwork to contemporary context of women's work. Further research brought me to a picture of demonstrators holding placards of protests at the Women's March 2017 held in Washington D.C. These colourful placards did look like a patchwork and coincidentally matched the dyes I had. By combining the patchwork pattern and social-political affairs, the installation implies that part of the women's works today is advocacy.
The study has also presented me with different artistic ideas, of which I have started to explore after the residency. I will be continuing making and sewing the patchwork, and once it's finished, I would like to cover the whole exhibition space with it. Further announcement for exhibitions in 2022 at www.titstheartist.com.