»7 boards of skills«
Pop-up Ausstellung / Exhibition 
mit / with: Tanz – Performance – Videokunst – Musik
Eröffnung / Doors open: 05. Januar 2019 – 19:00 Uhr
Performance: ab / starting at 19:30 Uhr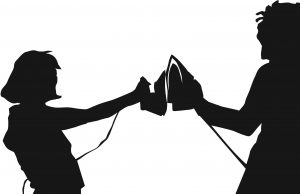 Der Projekt- und Ausstellungsraum IM GRÜNE BEREICH öffnet sich gleich nach der Jahreswende für ein interdiziplinäres Kunst- und Performance Projekt, welches den Auftakt für weitere Aktionen im Jahr 2019 bilden wird. Künstler*innen verschiedener Gengres kommen in der Zeit vom 2. – 5. Januar 2019 zusammen und entwickeln gemeinsam, sich gegenseitig inspirierend, einen ergebnis-offenen, performativen Event.
Inmitten der Kulisse aus den ausgestellten Werken kommunizieren die Repräsentanten im Spannungsfeld Projektraum, während das Publikum dem Prozess des Entstehens, der Konzentration und Kulmination der gemeinsamen Arbeit beiwohnt.
"Künstler*innen und Publikum sind die Eltern der Kunst." (modifizierter Guitar Craft Aphorismus)
"Jedes Subjekt verändert das betrachtete Objekt." (Werner Heisenberg)
Die Künstler*innen von »7 boards of skills« und das Team vom IM GRÜNEN BEREICH laden sehr herzlich ein sowohl zum Performance Eröffnungsabend am 5. Januar ab 19:30h zu kommen, als auch der Entstehung des gemeinsamen Projekts beizuwohnen.
Am Donnerstag, den 3. und Freitag, den 4. Januar von 16:00 – 19:00h, sowie am Samstag, den 5. Januar von 14:00 – 16:00h wird IM GRÜNE BEREICH für interessierte Besucher geöffnet sein um die agierenden Künstler*innen im kreativen Prozess zu beobachten.
Die teilnehmenden Künstler*innen sind:
Fotografie – Valie Djordjevic – http://valid.de/about
Fotografie und Zeichnungen – Christine Kriegerowski – http://kriegerowski.org
Tanz und Performance – Anais Poulet mit Christian Lehr – http://anaispoulet.wixsite.com/danse-performance
Gesang – Bianca – https://www.facebook.com/biancag.point
Percussion – Volker Lankow – https://soundcloud.com/volkerlankow
 Synthesizer – Andreas von Garnier – http://synthasis.de
 Synthesizer – Bernhard Wöstheinrich – https://redundantrocker.wordpress.com
Gitarre, Bass – Leander Reininghaus – https://soundcloud.com/leanderreininghaus
Dokumentarfilm – Laura Lukitsch – http://www.laurajlukitsch.com
Wir danken Leander Reininghaus, der dieses Projekt ins Leben gerufen hat.
***
The project and exhibition space IM GRÜNE BEREICH is opening directly after the start of the New Year for an interdisciplinary art and performance project, the prelude for further actions in 2019. Artists from various genres will come together in the time from January 2–5, 2019, and jointly, through inspiring each other, develop an open-ended, performative event.
Amidst the works exhibited, the participants communicate within the field of tension of the project space, while the audience witnesses the process of creation, the concentration, and the culmination of the joint work.
"Artists and audience are the parents of art." (modified Guitar Craft aphorism)
"Jedes Subjekt verändert das betrachtete Objekt." (Werner Heisenberg)
The artists of »7 boards of skills« and the team of IM GRÜNEN BEREICH warmly invite you to the performance and opening evening on January 5, starting at 19:30h, and to witness the creation of the joint project.
From 4 to 7 p.m. on Thursday, January 3, and Friday, January 4, and from 2 to 4 p.m. on Saturday, January 5, IM GRÜNE BEREICH will be open for interested visitors to observe the artists involved in the creative process.
 We thank Leander Reininghaus for initiating this project.